CAD RETEC® 2016
Ponte Vedra, FL
Regulatory Topics for the World of Plastics 
The 2016 panel topic was selected from feedback from the CAD RETEC® 2015 survey.  The panel members represent different fields in the plastic industry: government, manufacturing and service.
[one_half]
Panelist
Courtney Coleman
Color Research Chemist
Ampacet Corporation

Courtney Coleman has worked at Ampacet Corporation since 2003.  Although she has recently transitioned to the Global Color Group as a Color Research Chemist, she has spent much of her time at Ampacet in the North America Regulatory Group.   In 2003, Courtney completed a Bachelors of Science in Finance from Indiana State University and later returned to ISU to obtain a Minor in Chemistry.  Although she is transitioning to a new position, Courtney has 10 years of experience managing the regulatory requests of Ampacet's customers.
[hr style="1″ margin="40px 0px 40px 0px"]
Panelist
Ivan Gronning
Global Regulatory Affairs Manager, Pigments and Chemical Notifications
Sun Chemical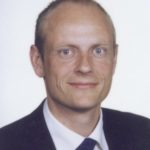 Ivan (pronounced (Eeevan) holds a degree in Chemical Engineering and post-graduate diploma in Applied Toxicology. Have more than 20 years of experience in the multi-national chemical industry sector with various jobs within Regulatory Affairs and Advocacy. With Sun Chemical since 2007 with responsibility for pigment product compliance and stewardship, including implementation of new chemical regulation in EU, e.g. REACH and Regulation 10/2011 on Plastic Materials coming into food contact. The role includes today leadership of the Global Pigments and Notification team located in EU and US.
[/one_half]
[one_half_last]
Panelist
Patricia Iscaro
Sr. Regulatory Analyst – Supply Chain
3E
As a Senior Regulatory Research Analyst at 3E, Patricia Iscaro is responsible for regulatory monitoring of new and proposed food regulations and industry trends worldwide. She also writes food related news for Ariel Logic and Supply Chain Solutions. Ms. Iscaro supports ongoing consultations for 3E's clients with particular emphasis on regulations in Francophone countries worldwide and Italy.
Prior to joining the 3E team, she worked for AECOM (formerly URS Corporation) as an environmental policy analyst. There her research focused on existing and proposed environmental legislation and its impact on the U.S. Department of Defense mission in Europe, Africa and Southwest Asia. She also consulted for 3E for many years, covering Italy and the Francophone countries in Europe and Africa.
Ms. Iscaro is an attorney and is licensed to practice law in New York and New Jersey. She has lived in Europe for several years (France, Italy, and Germany) and is fluent in Italian and French.
[hr style="1″ margin="40px 0px 40px 0px"]
Panelist
Thomas C. Zebovitz, PhD
Consumer Safety Officer, Office of Food Additive Safety, Division of Food Contact Notifications
Food and Drug Administration
[/one_half_last]
[hr style="1″ margin="40px 0px 40px 0px"]
Moderator
Betty Puckerin
Senior Global Manager Color Technology
Ampacet Corporation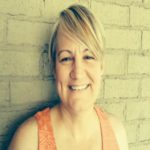 Betty Puckerin has worked at Ampacet Corporation for 26 years.  She started as a color chemist and worked briefly as a development chemist while completing her chemistry degree at Indiana State University.  In 2011, she earned a MBA from Indiana State University.   As a global manager, Betty manages internal color management systems, coordinates global color projects and colorant qualification.  Betty has served on the CAD Board of Directors for several years and completed a rotation through the executive committee, ending as Past-Chair in 2015.  Betty co-chaired the CAD RETEC 2015 in Indianapolis with Scott Heitzman and has volunteered to chair the Education Committee.