Color and Appearance Division Resources

The Inter-Society Color Council (ISCC) is the principal professional society in the field of color in the United States, encompassing the arts, sciences and industry.
Click the logo above to redirect to the ISCC homepage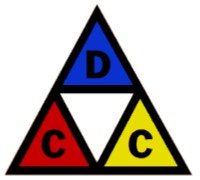 Detroit Color Council (DCC)
---
The Detroit Colour Council is a non-profit Michigan corporation.  Click the logo above to redirect to the DCC homepage.

Access stories from leading industry magazines, bloggers, vendors and community leaders. Latest news articles are organized in one place so you can follow the business interests that matter to you the most.
---

Give Your Career a Boost with SPE's new CareerSolutions!
---

SPE Industry News 
Stay informed with the latest plastics industry news and announcements from SPE.
---

Latest Technical Resources
---

SPE Upcoming Events
Attending SPE Conferences and Webinars is a great way to keep up with current progress in plastics technology and learn about the latest breakthroughs in polymer science.