New Innovative Color Alternatives for the Engineering Polymers Market
Edward daPonte
Cappelle
Engineering polymers such as Polyamide and Polyester continue to grow in both consumer and industrial applications. Color plays a vital role in the design, branding, and functionality of these consumer and industrial goods. Environmental regulations as well as demanding processing conditions limit the choice of colorants that were traditionally used in engineering polymers. In addition, end-use applications require durability, outdoor stability, and heat resistance which also places a burden on the selection and performance requirements of pigments.
Though a number of pigment manufacturers have introduced various replacements, challenges persist in the red, yellow, and orange color space that offer a low-cost, clean shade alternatives to heavy metal and lead-based pigments.
Biography – Edward daPonte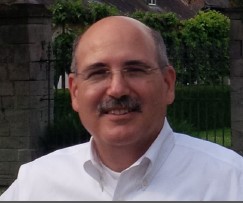 Degree from Duquesne University, Pittsburgh, PA in Math and Chemistry.
Ed has been in the pigments business for the past 38 years. He is currently the Director of North American Sales for Cappelle Pigments. Prior to joining Cappelle, he has held several positions within BASF and Flint Group Pigments as Business Manager, Marketing and Technical Manager as well as product development.