Quality Control of Pigments for Thin Wall Articles
Mahesh D. Mettelloo
General Manager – Pigment Technical Services
Sudarshan Chemical Industries Ltd.
Inferior dispersion, Screen chocking and lower output are some of the issues frequently faced by the master-batch producers or their end user. Pigment quality control is very critical when it comes to thin wall articles. The two important quality control tests that will ensure the quality of pigments being used for thin wall articles; The Filter Pressure Value (FPV) and Blown film can be interpreted in a way that will help to identify the right quality of pigments for thin wall article. Some of the physical aspects of pigments also impacts the dispersion quality of the pigment.
Biography – Mahesh D. Mettelloo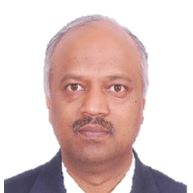 Mahesh Mettelloo is the  General Manager – Pigment Technical Services.  He has spent 24 years with Sudarshan.   He holds a Masters in Science in Organic Chemistry from Pune University.  He has Extensively traveled throughout India and abroad to meet various customers in pigment application field such as Paint, Ink, Plastics, etc.
He is a Faculty member for JRVGTI – Pune, in Paint Technology and Electroplating.
He has Presented Papers on various subject in National and International Seminars.
He is Responsible for Quality Control Department and Leading the Global Technical services at Sudarshan.