Extending the boundaries – Bismuth Vanadate pigments for the plastics industry
Dr. Cristina Zanzottera
Product Manager
Dominion Colour Corporation
[one_half]Dr. Cristina Zanzottera joined DCC (Dominion Colour Corporation) Maastricht BV in 2016 in the role of Product Manager. DCC's global manufacturing site for Bismuth Vanadate pigments (PY.184) is in Maastricht, The Netherlands. Within her role she is responsible for promoting the DCC product portfolio & supporting the global DCC sale teams. She is also an active participant in the ongoing development and marketing of all new products to the coatings and plastics markets.
Dr. Zanzottera holds an MSc and PhD in Industrial Inorganic Chemistry from the Polytechnic of Turin (Italy) in collaboration with the centre of excellence in catalysis, LCS, of Caen (France). After her earning her PhD, Cristina joined the Mossi Ghisolfi Group in the bioethanol business unit as International Business Development Manager while earning her MBA at MIP, the business school of Milan (Italy).
[/one_half] [one_half_last]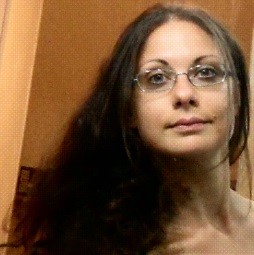 [/one_half_last]
Abstract
Since their introduction in 1990 (market introduction 1985 and first production for Ciba in 1990), Bismuth Vanadate pigments have increased in importance as their field of application has grown. These bright yellow, highly saturated pigments are characterized by their outstanding opacity/hiding power, chemical resistance, excellent weathering and durability. DCC's 3rd generation of Bismuth Vanadate pigment innovations has expanded the limitations of this chemistry to cover a wider color gamut from greenish-yellow to orange hues. Advances such as improving the heat stability has increased the utilization of Bismuth Vanadate products in engineering resins e.g. Nylon 6. Increasing the color strength has created value in use for many customers who want to use less pigment whilst maintaining the hiding power within their system. Introducing Stir-In technology has helped to reduce operating costs by making the pigment easier to disperse, therefore reducing pressure rise in the extruder and reducing the number of extruder screen changes required during production. Improvements in our manufacturing technologies have allowed DCC to improve specific performance attributes such as heat stability & dispersibility. This presentation will illustrate how Bismuth Vanadate pigments compare to other colorants in the green shade yellow to orange shade areas, with particular reference to performance attributes such as heat stability, dispersibility, weather-fastness, warp resistance and how these products perform in different polymer systems. This presentation is ideal for those who work & formulate with color and would like to develop a greater understanding of how Bismuth Vanadate pigments influence the plastics we work with.