Pigment Crystallinity and Molecular Structure of Some Selected Classical and High Performance Pigments and their Performance in Thermoplastic Applications
[one_half]Michael Willis
Technical Manager, Advanced Applications Plastics
Sun Chemical
Michael Willis has been with Sun Chemical for 29 years and has worked in many industries that use pigments and pigment dispersions including plastics, coatings, cosmetics, inks, and electronic displays. Michael has a Master's in Chemistry degree from the University of Cincinnati and is currently the Technical Manager of the Plastics Applications lab. Michael is currently a CAD board member.
[/one_half] [one_half_last]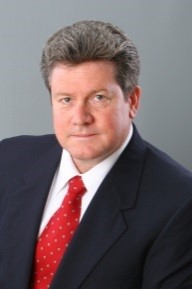 [/one_half_last]
Abstract
High performance organic pigments outperform classical organic pigments in stability and fastness is a generally accepted mantra. Masterbatch producers choose between these two pigment types for specific performance and polymer suitability needs. The pigment's molecular structure and crystallinity allow for these performance differences. Starting raw materials and reaction conditions are critical to the molecular structure and crystallinity. Crystalline pigments with lattices consisting of rigid planar molecular structures can provide higher heat, light, and solvent fastness more so than less crystalline structures. Molecular structures with solubilizing substituent groups tend to be less fast, especially in regards to migration. Halogenated structures can provide increased light fastness yet can tend to have lower crystallinity as evidenced by X-Ray Diffraction peak intensities. This paper provides several examples of these molecular and crystalline properties for some common classical and high performance organic pigments versus their overall performance in thermoplastic polyolefin.