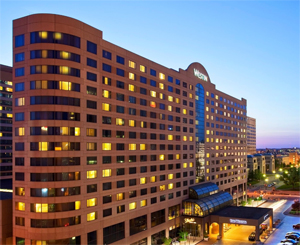 Westin Indianapolis
Indianapolis, Indiana
50 S. Capitol Ave
Indianapolis, Indiana 46204
Phone: (317) 262-8100
Toll Free: 800-916-4339
Discounted Conference. Room Rate: $165/night-single or double occupancy
Room Block Dates: Oct 4-7
Request Group Rate:
"Society of Plastics Engineers -Color & Appearance Division"
Rates will increase significantly after September 2, 2015 at 5pm or whenever the room block is full.
Cancellation policy: Any hotel reservation canceled within 48 hours of arrival date will be charged for one (1) night\'s room and tax
Hospitality Suite Reservations:
Please contact conference chair Betty Puckerin (betty.puckerin@ampacet.com) for information about hospitality suite reservations.

Important Note to Attendees:
Be sure to stay at the conference hotel if possible. Meeting our contracted number of rooms helps defer the cost of meeting space and registration fees and helps us obtain lower room rates of the attendees. Make sure your room and hospitality suites are part of the CAD RETEC 2015 room block.
Thanks for your support and cooperation.