[one_fourth]ABOUT THE ELECTIONS[/one_fourth] [one_fourth]CANDIDATE BIOS[/one_fourth] [one_fourth]VOTING INSTRUCTIONS[/one_fourth] [one_fourth_last]BALLOT[/one_fourth_last]
2019 SPE CAD Board of Directors Election – Candidate Bios
[one_fourth]Candidate[/one_fourth] [one_fourth]Education[/one_fourth] [one_fourth]Professional Experience[/one_fourth] [one_fourth_last]Reason for Candidacy[/one_fourth_last]
[one_fourth]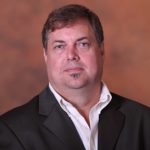 Scott Aumann (Incumbent)[/one_fourth] [one_fourth]Graduated from "The" University of Florida / FAU with a BFA. Majored in Graphic Design, minored in Serigraphy.[/one_fourth] [one_fourth]
After 12 years of management in the Custom Color Concentrate business, In 1998, I saw the light and have been employed by EMD Chemicals Inc. as Plastics Applications Laboratory Manager – until 2005 when I became Technical Marketing Manager Plastics Technology.
[/one_fourth] [one_fourth_last]
I would like to serve the SPE – CAD and its members as a pay back for nearly 20 years of my membership. I feel that I will bring a unique blend of ideas from the business/creativity/technical sides of the plastics colorant industry. As a consumer and a supplier of Specialty pigments/resins for plastics, I feel that I could help supply solutions for the needs and desires of the CAD membership. EMD chemicals in dedicated to the SPE and will continue to support me and the society. This will allow me to be a valuable and very active member.
[/one_fourth_last]
---
[one_fourth]

Chuck DePew (Incumbent)[/one_fourth] [one_fourth]Graduated in 1999 with a Bachelor's of Psychology Degree from Earlham College in Richmond, Indiana.[/one_fourth] [one_fourth]Chuck has been the Purchasing Manager for Holland Colours Americas, Inc. (HCA) since early 2007. He joined HCA in 2002. During his tenure he has held the roles of Purchasing Manager, Logistics Manager, and in early 2018 also added the role of Supply Chain Manager within the organization.[/one_fourth] [one_fourth_last]I have 16 years of experience in the colorant industry. I have been a member of the Society of Plastics Engineers since 2002 and have attended the previous 16 CAD RETEC conferences. I have served on the CAD Board for the past 2 years and would appreciate the opportunity to continue expanding my involvement in the board activities. I am grateful for the opportunity to give back to the industry that has provided me with so much over the past 14 years. Thank you in advance for considering me for the CAD Board of Directors.[/one_fourth_last]
---
[one_fourth]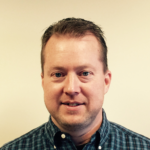 Jim Figaniak (Incumbent)[/one_fourth] [one_fourth]B.S. Chemical Engineering with a Minor in Inorganic Chemistry – Drexel University – 1990[/one_fourth] [one_fourth]Jim Figaniak has been with Americhem for 28 years after starting LTL Color Compounders, Inc in 1990 and Dongguan LTL Color Compounders, LCC in 2005. He has served in a variety of corporate leadership, business development, sales management, commercial and technical roles. Jim currently serves as the vice president – general manager, a role in which he leads the Engineering Compounding business (AEC) in North America, holds P&L responsibility for AEC in the region, supports the growth of AEC in the Asia and EMEA markets, influences and executes upon the strategic plan for the business, and fosters commercial and technical excellence in the organization. Prior to his current role, Jim served as a sales manager, marketing and business development manager and president of the business.
Jim possesses expertise in material science and color technology, strategic planning and process engineering. He holds a Lean certification, serves as the Technical Program Chain for the Society of Plastics Engineers, and is a member of the Society of Plastics Engineers, DVIRC Strategic Planning Forum and Pen Ryn School Board. Jim currently mentors city high school students in the Philadelphia school district.
[/one_fourth] [one_fourth_last]I would like to continue to serve on the Color and Appearance Board of Directors, because I strongly believe in the value of education, both to our current members and future scientists, engineers, sales and marketing professionals, and business leaders.[/one_fourth_last]
---
[one_fourth]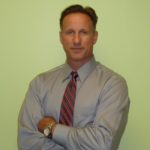 Scott Heitzman (Incumbent)[/one_fourth] [one_fourth]Construction Technology & Industrial Technology from Morehead State University[/one_fourth] [one_fourth]Scott has over 30 years of experience in the pigment and color industry. He is currently employed by Sun Chemical Corporation. During his career with Sun Chemical, Scott has held positions in Technical, Purchasing, Product Management and Sales. [/one_fourth] [one_fourth_last]Scott has been a member of the Society of Plastics Engineers since 1987 and currently sits on the board. Scott is a very active member of the board (most recently manages the NTF, serves on several committees and has chaired RETEC and ANTEC conferences…) He is interested in continuing his efforts in providing greater value to current members and open opportunity for new members to get involved.. Please give Scott your vote![/one_fourth_last]
---
[one_fourth]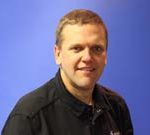 Nathan Karszes (Incumbent)[/one_fourth] [one_fourth]Bachelor of Science, Emory University[/one_fourth] [one_fourth]1991: color industry manufacturing optical fiber inks for telecommunication cables.
1999: entered the plastics industry working at the Suwannee GA Technical Center for MA Hanna Color Corporation. As a research assistant for PolyOne, began working in the Raw Materials and Formulation Control Group, evaluating alternative pigments, additives, and plastics for cost reductive purposes.
Standridge Color Corporation: Product Development focusing on new business and special projects for plastic color concentrate and specialty compound production.
Technical/Quality Manager – Nubiola USA
Technical Applications Manager Color Solutions North America – Ferro Corporation[/one_fourth] [one_fourth_last]Nathan is a past author of RETEC, ANTEC, current member of the SSCT Atlanta Division and also a Board Member of the Color and Appearance Division of the Society of Plastics Engineers.[/one_fourth_last]
---
[one_fourth]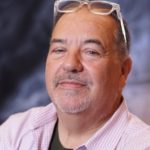 George Iannuzzi (Incumbent)[/one_fourth] [one_fourth]______[/one_fourth] [one_fourth]With 25 plus years in the industrial segment of color and effects, George has demonstrated an affinity for color and design with vast application experience.
He recently joined Sandream Impact LLC as their Senior Sales Manager. Previously, he worked for Viavi Solutions (formerly JDSU).
More details of George shows his experience in the effect pigments, color, as applied to Plastics, Printing and Coatings.
Previously, George worked for EMD Chemicals as the Market Development Manager for the PPS group.
Prior to that, George worked for Clariant Masterbatch at their Colorworks design center in New York City. In addition, for 12 years, he was a Senior Sales Account Manager for Engelhard and Mearl. He has served in a leadership role to The Color Marketing Group on their Executive Committee as Vice President and on their Board of Directors for almost 10 years. In 2018, he was elected to the Board of Directors of the SPE Color and Appearance Division.[/one_fourth] [one_fourth_last]Through my last 25 years in various industries, I live by this quote by Monet "Color is my day-long obsession, joy and torment". I feel I have contributed to support the most popular color trends in packaging, automotive and cosmetics.[/one_fourth_last]
---
[one_fourth]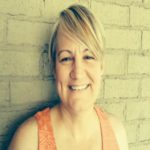 Betty Puckerin (Incumbent)[/one_fourth] [one_fourth]BS Chemistry, Indiana State University
MBA, Indiana State University[/one_fourth][one_fourth]I have worked at Ampacet Corporation for 26 years. Starting as a color chemist, I worked briefly as a development chemist while completing her chemistry degree at Indiana State University. After graduation, I was promoted to Color Technology Manager. In 2007, I became the Global Manager Color Technology. In 2011, I earned a MBA from Indiana State University. As a global manager, I manage internal color management systems, coordinates global color projects and colorant qualification.[/one_fourth] [one_fourth_last]Serving on the CAD Board of Directors has been an honor and a lot of fun. I completed a rotation through the executive committee, ending as Past-Chair in 2015. I co-chaired the CAD RETEC 2015 in Indianapolis with Scott Heitzman and have served on several committees, such as Education, Communication and publicity.
Why serve on the board: I have enjoyed the opportunity to serve on the CAD BOD. It provides an opportunity to work with colleagues from different companies to promote color education in plastics. The work can be challenging; it is rewarding and well worth the time. [/one_fourth_last]
---
[one_fourth]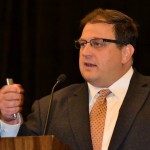 Mark Ryan (Incumbent)[/one_fourth] [one_fourth]BA Chemistry, 1993, Saint Louis University
MBA, 1999, Univ. of Missouri at St. Louis[/one_fourth] [one_fourth]Mark Ryan is the Marketing Manager for Shepherd Color. Mark is involved in market and product development of Shepherd Color's highly-durable and heat-stable standard pigments and enthusiastically enjoys presenting about them.[/one_fourth] [one_fourth_last]Mark is serving his first term on the CAD board and is looking forward to building on that experience and contributing more back to the color plastics community. He has been quoted in Bloomberg and the Harvard Business Review and he was profiled by the Cooper Hewitt Smithsonian Design Museum. He has twice won the SPE-CAD RETEC Best Paper Award. Mark has been involved with high performance materials with various technical, sales and marketing roles for 25 years and has a bachelor's degree in chemistry from Saint Louis University and an MBA from the University of Missouri at St. Louis. His favorite color is blue.[/one_fourth_last]
---
[one_fourth]

Ann Smeltzer (Incumbent)[/one_fourth] [one_fourth]B.S. General Management – Purdue University
M.B.A. University of Pittsburgh[/one_fourth] [one_fourth]Part of the Plastics Industry for 20 years.
Present – Pigments Technical Sales Representative – Clariant Plastics and Coatings USA since 5/2012.
Previous – 29 year career with Lanxess Corporation which had been formerly a part of Bayer Corporation –positions held included being the Plastics Market Manager for the Inorganic Pigments Group and jobs in the areas of sales, marketing, product management, and controlling.[/one_fourth] [one_fourth_last]I have been member of the CAD Board of Director's for 13 years which has included the five year commitment of rotating through the chairs starting with secretary, finance, chair elect, chairperson, and past chair. I was CAD's Co – technical program coordinator (TPC) for ANTEC 2018 & 2008, CAD's co-TPC for RETEC 2009 and for 2019. I am currently the chairperson of CAD's Endowment committee – which is responsible for our scholarship program. I would like to continue being a part of contributing to the growth and expansion of the Plastics market by participating on the board of directors.[/one_fourth_last]
---
[one_fourth]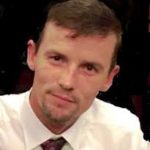 Tony Tanner[/one_fourth] [one_fourth]BSBA Degree, Finance
MBA, Keller Graduate [/one_fourth] [one_fourth]After his time as a member of the Navigation team in the US Navy Submarine Force, Tony joined the plastics industry with a small recycle compounding company in rural WV, SDR Plastics, in 1997. Since this time Tony has worked through several positions from post-compounding operations, extrusion, quality control, formulation, raw material evaluations, product development, technical support, and account management. Tony's time in the industry has exposed him to several companies from compounding to masterbatch including SDR Plastics, RJF International, Standridge Color, RTP Company, and Energizer. Currently Tony serves as a Senior Technical Account Manager with Milliken Chemical and is based in Ohio.
In additional to his experience in the plastics industry, Tony also serves as the Chief Financial Officer for his family's business based in Ohio. Tony has been the organizer of a local veteran benefit auctions supporting the Disabled American Veteran's charity that ran monthly for more than a year and continues to work within his local community to support local small businesses and veterans. Tony holds a BSBA degree in Finance and earned his MBA from Keller Graduate School in 2014. He enjoys golfing, spending time with his wife and four children, and a little bit of kayaking every now and then[/one_fourth] [one_fourth_last]I have been in the industry now for more than 20 years and been a member of SPE CAD on and off since 2004 when I attended my first RETEC in Marco Island. I have watched the division and industry change over the years and would find it both challenging and rewarding to be part of the SPE CAD future growth and influence. I would utilize my position on the board to help influence our younger generation see the values and exciting future our industry has as a whole.[/one_fourth_last]
---
[one_fourth]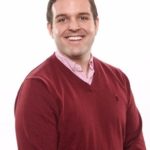 Christopher Beier[/one_fourth] [one_fourth]Ferris State University: A.S. in Industrial Chemistry Technology
B.A. in Chemistry with Minor in Biology
University of Southern California: Ph.D. Chemistry with specialization in nanomaterials, composites, and solid particle surface modification.[/one_fourth] [one_fourth]Current: Clariant Plastics and Coatings: Market Segment Manager, Pigments for Plastics
2016-2017: Glass Coatings and Concepts: R&D, QC, and Technical Support Manager
2013-2016: The Shepherd Color Company: R&D Chemist
[/one_fourth] [one_fourth_last]Working in color is not just a job it is a passion! From the moment I left university I have been studying, testing, and evaluating color using both inorganic and organic pigments. I have experience in the coloration of plastics, coatings, and glass enamels and am passionate about what I do. If elected as a board member I will commit myself to volunteerism, industry service, and public education in support of CAD, SPE, and affiliates. Thank you for your consideration.[/one_fourth_last]
---
[one_fourth]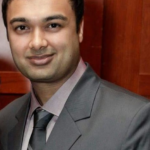 Baiju Shah[/one_fourth] [one_fourth]University of Houston, BS Industrial Engineering [/one_fourth] [one_fourth]Aakash Chemicals, 2004
[/one_fourth] [one_fourth_last]My career with Aakash Chemicals spans over 14 years, giving me a lot of experience in our portfolio that consists of Organic pigments, Plastic additives, Resins, Pigment Dispersions, Synthetic & Natural food colors and recent addition of a line of Pearlescent pigments. Aakash Chemicals (now owned by a private equity) has acquired 3 companies in the last 2 years and has a great team of technical, regulatory and administration staff that helps me serve all our customers very efficiently.[/one_fourth_last]
---
[one_fourth]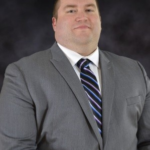 TJ Stubbs[/one_fourth] [one_fourth]Bachelor of Science & MBA, Western Governor's University in Indiana.
Certified Six Sigma/ISO Internal Auditor
TJ is returning to school at the University of Southern Indiana, in Evansville, to complete a degree in Chemistry. [/one_fourth] [one_fourth]TJ Stubbs is a Technical Services Engineer for Teknor Color Company. He has 13 years of color technology experience in the injection molding, rotational molding and extrusion manufacturing processes. His experience includes a range of duties in Lab, Manufacturing and Tech Service roles.
TJ is a Marine Corps veteran who served in Iraq in 2003 as an Intelligence Specialist. This military occupational specialty helped TJ develop his skills in public speaking, analytical analysis, and problem solving. [/one_fourth] [one_fourth_last]I would like to be considered for a role on the Color and Appearance Division Board so I can help contribute to the growth of the plastics industry. I am motivated to learn and grow in my personal and my professional life. As a young member of the plastics coloring industry I would like to learn from current board members and use this knowledge to make my contributions to the coloring of plastics. While employed with Berry Global I was the project leader to eliminate barrel mixing by extruding our own masterbatches. Our team received over $350,000 in capital expenditure to purchase two twin screw extruders and begin in-house manufacture of color masterbatch. As the color extrusion coordinator I implemented and planned the manufacture of color master batches from raw material to finished product on time for final product production. I analyzed in house pricing of color masterbatch versus outside vendor purchasing to identify colors to produce for savings. I coordinated with Production Scheduling, Evansville Molding Production, and other Berry Global facilities to manufacture color masterbatch in a timely manner that reduces cost and customer lead time geared toward Lean Manufacturing.[/one_fourth_last]
[one_fourth]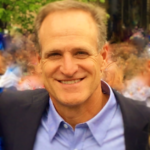 Colin Green[/one_fourth] [one_fourth]Bowling Green State University – Bachelor of Science Degree 1987
Major : Biology
Minor : Chemistry
[/one_fourth] [one_fourth]Sales Manager, Clariant Additives – 2012 to current
Technical Sales Rep, Clariant Pigments & Additives – 1997 – 2012
Lab Manager, Clariant MB (former ReedSpectrum) 1994 – 1997
Lab Manager, Spectrum Colors / 1992 – 1994
GM, Harco Color – 1990 – 1992
Color Matcher, Americhem – 1987 – 1990
[/one_fourth] [one_fourth_last]30 + years of experience in the Plastics Industry. Member of the Color and Appearance Division for the last 24 years and have attended and supported every CAD RETEC since then. At this stage in my career I'd like to give back to the organization that has enriched my learning, allowed me to network, and, overall, one that has been enjoyable to be a member. I understand the goals of the CAD and will be able to assist in continuing the strong efforts needed for the future of CAD and its mission. [/one_fourth_last]
---