Candidate
Todd Bier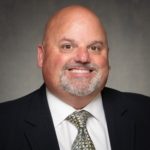 Education
University of Mississippi
BA, Political Science/Spanish
Professional Experience
22 years in Color and Additives Sales
Palmer Holland 2020-present: Sales, Pigments and Functional Additives
Uniform Color
PolyOne Color and Additives
Spartech Color and Compounds
PolyTech South
Why I Want to Serve
I have been involved with the SPE Southern Section for 20 years.
I would be honored if elected to give back to this industry I call home and continue to mentor and educate.
Candidate
Scott Heitzman (Incumbent)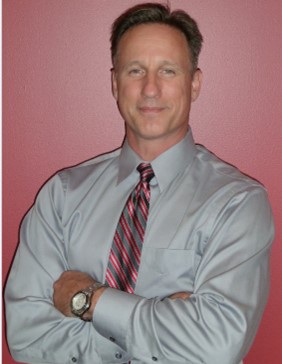 Education
AS Construction Technology, Morehead State University
BS Industrial Technology, Morehead State University
Professional Experience
Over 30 years work experience in the pigments and coloring of plastic industries.
I have held positions from running extruders and molding machines to sales, purchasing and product management.
Why I Want to Serve
As an active member of the SPE CAD I have contributed to RETECs, ANTECs, publications and promotion of membership and scholarships.
The inspiration and education the SPE CAD members and programs provided me as I started my career continually fuel my efforts to give back.
Thank you all for your years of support!
Thank you for your consideration for me to serve on your Board of Directors!
Candidate
Scott Aumann (Incumbent)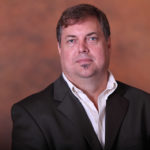 Education
University of Florida / FAU with a BFA. Majored in Graphic Design, minored in Serigraphy.
Professional Experience
Graduated in 1987 and started in plastics in 1988 – after 10 years of technical positions in masterbatch, I joined EMD performance materials for 22 years.  At EMD I held positions in laboratory management, Technical Service and Marketing.  I am now working for Eluceda Authentication in Business Development. 
Why I Want to Serve
I have been an active member of the SPE and CAD since the late 1980's and continue to give back to the future of the industry thru education and networking opportunities.  I have been of the Color and Appearance board of Directors for over 10 years and would like to continue to serve the members of SPE in the future.
Candidate
Charles "Chuck" Christ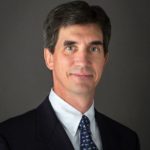 Education
Massachusetts Institute of Technology
Postdoctoral Associate
University of Florida Ph.D. Inorganic Chemistry
Cedarville College B.A. Chemistry with Honors
Professional Experience
Tronox Holdings plc 2020-present
Director R&D and Technical Services
Why I Want to Serve
I would like to be a candidate because I think I can offer a good perspective for the board and the organization and I will be able to bring new ideas and support existing initiatives and the overall mission of the organization.
Candidate
Betty Puckerin (Incumbent)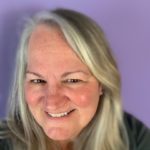 Why I Want to Serve
I have enjoyed the opportunity to work with the CAD Board of Directors to provide education and networking opportunities for people interested in color and plastics. The last 2 years have been challenging for everyone and I would like to continue working with the team.
Candidate
Mark Ryan
(Incumbent)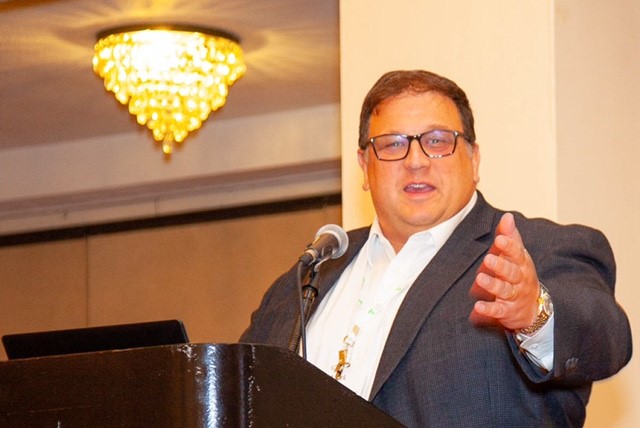 Education
BA Chemistry, 1993, Saint Louis University
MBA, 1999, Univ. of Missouri at St. Louis
Professional Experience
Mark Ryan is the Marketing Manager for Shepherd Color.  Mark is involved in market and product development of Shepherd Color's highly-durable and heat-stable standard pigments and enthusiastically enjoys presenting about them.
Why I Want to Serve
I think that the SPE-CAD division is the world's premier organization for the coloring of plastics because of all the people that it brings together at the RETEC. I have been proud to serve on the SPE-BOD for the past six years. I think that the SPE-CAD division is the world's premier organization for the coloring of plastics because of all the people that it brings together.
That is why I like to give back to the community by serving on the SPE-CAD Board of directors. I think one of the best things about our group is the fall RETEC meeting. I'm proud that for the past few years I've had the honor of coordinating the review of the papers that make the RETEC what it is- the best conference for the coloring of plastics in the world. I really enjoy the technical aspects of reviewing the material and ensuring that the RETEC high standards are maintained. Also, as official photographer I get to take all the pictures at the RETEC, so yes, that was me with the annoying flash. Thanks for your consideration, and I hope that you grant me the opportunity to actively contribute to the SPE-CAD as a board member.
Candidate
Doreen Becker (Incumbent)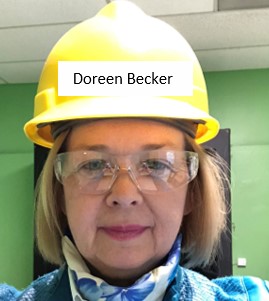 Education
Bachelors Degree- Analytical Chemistry
Masters in Fine Arts
Why I Want to Serve
The Color & Appearance Division  has contributed greatly to developing my successful career in plastics.  I would like to be re-elected so that I can continue to serve this community and mentor young men and women who are essential to our future.
Candidate
Chuck DePew (Incumbent)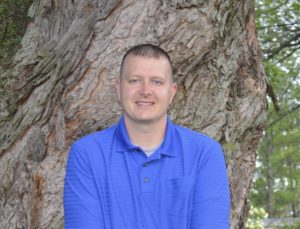 Education
Bachelor's of Psychology Degree from Earlham College in Richmond, Indiana
Professional Experience
Chuck has been the Operations Manager for Holland Colours Americas, Inc. (HCA) since early 2020. He joined HCA in 2002. During his tenure he has held the roles of Purchasing Manager, Logistics Manager, and in early 2018 also added the role of Supply Chain Manager within the organization.
Why I Want to Serve
I have over 20 years of experience in the colorant industry. I have been a member of the Society of Plastics Engineers since 2002 and have attended the previous 20 CAD Retec conferences. I have served on the CAD Board for the past 4 plus years and would appreciate the opportunity to continue expanding my involvement in the board activities.
I am grateful for the opportunity to give back to the industry that has provided me with so much over the past 20 years. Thank you in advance for considering me for the CAD Board of Directors.
Candidate
Jim Figaniak
(Incumbent)

Education
B.S. Chemical Engineering and Inorganic Chemistry – Drexel University 1990
Professional Experience
Vice President – Americhem Engineered Compounds 2014-present
President – LTL Color Compounders, Inc 1990-2014
President – Dongguan LTL Color Compounders 2003-2015
Why I Want to Serve
Continue leading the CAD Technical Program Committee – dedicated to providing educational and professionally rewarding Regional Technical Conferences (RETEC) which supports not only our current membership but future color professionals.
Candidate
Bruce Howie
(Incumbent)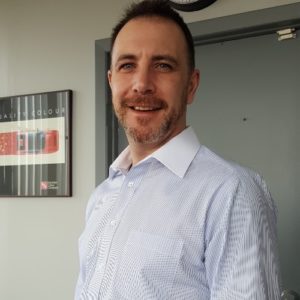 Education
Honours Degree, Chemistry with Colour Chemistry, Heriot-Watt University, Edinburgh, Scotland.
PhD, Synthetic Organic Chemistry, Heriot-Watt University, Edinburgh, Scotland.
Professional Experience
Current – DCL Corporation, Global Product Marketing Manager, Toronto, Canada
Historical – R&D & Lab Manager, EC Pigments, UK
Why I Want to Serve
Bruce Howie has been involved in the colour industry for 25 years, since embarking on his studies for an Honours degree in Colour Chemistry in his home country of Scotland, where he also completed his PhD in Synthetic Organic Colour Chemistry.
Bruce worked in manufacturing before moving to become Laboratory Manager, then Research & Development Manager at a European pigments supplier. Bruce relocated to DCL in Canada to continue his work in R&D in 2009, and progressed to become Organic Product Manager, and more recently Global Product Marketing Manager for DCL. In this position he manages in-life product performance, project management of product integration including training and launches, market research, coordinates the New Product Process team, and provides technical input to the marketing department.
Bruce has been published in peer reviewed journals and was featured in 'The Times Higher Education Supplement', UK, as well as acting as external examiner for PhD students, and served on the Program Advisory Committee at a local Ontario College.
More recently, Bruce held the positions of Vice President & President for the SPE Ontario, Canada, and remains on their Board committee.
Candidate
Ann Smeltzer
(Incumbent)

Education
B.S. General Management – Purdue University
M.B.A. University of Pittsburgh
Professional Experience
Part of the Plastics Industry for 22 years.
Present – Pigments Technical Sales Representative – Heubach as of 1/3/2022 upon their acquisition of Colorants Solutions (Clariant Pigments) after working for Clariant Pigments since 5/2012.
Previous – 29 year career with Lanxess Corporation which had been formerly a part of Bayer Corporation –positions held included being the Plastics Market Manager for the Inorganic Pigments Group and jobs in the areas of sales, marketing, product management, and controlling.
Why I Want to Serve
I have been member of the CAD Board of Director's for 16 years which has included the five year commitment of rotating through the chairs starting with secretary, finance, chair elect, chairperson, and past chair.
I was CAD's Co – technical program coordinator (TPC) for ANTEC 2018 & 2008, CAD's co-TPC for RETEC 2009 and for 2019. I am currently the chairperson of CAD's Endowment committee – which is responsible for our scholarship program. I would like to continue being a part of contributing to the growth and expansion of the Plastics market by participating on the board of directors.
Candidate
Edward Tucker (Ed)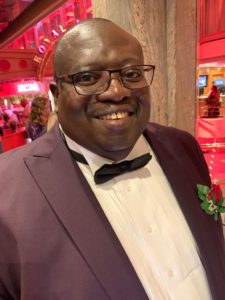 Education
MBA – Rensselaer Polytechnic institute (RPI), Troy, NY
BS Chemistry – Radford University, Radford, Virginia.
Professional Experience
President & CEO, Plasticoncentrates, Inc. 21 years.
Past Responsibilities spanning 16 years:
• Global Color Technology Leader – GE Plastics
• North American Color Technology Manger – DSM Engineering Plastics.
• Color Chemist, Lab Manger, Color Technology Manager – Allied Signal, Inc. (Now known as Honeywell)
Why I Want to Serve
I served as a member of the BOD from 1999 and stepped down in 2009 to support my family's move overseas. During my time on the board I was CAD Chairperson for ANTEC 2003 and Co-chaired RETEC, and served on various committees. 
My passion is to help grow and develop people, especially in the area of Coloring of Engineering Plastics, and in so doing helping my industry which has given so much to me and my family. My mantra always is: To Whom much is given, much is required… and I take this responsibility very, very seriously!
Candidate
Christine Gehres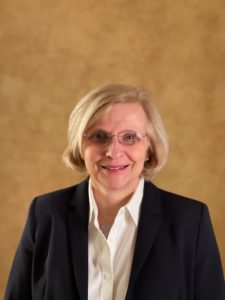 Professional Experience
Current – Business Development Director, Heubach Ltd.
Prior – Marketing Manager-Pigments, Hoechst Celanese
Why I Want to Serve
I joined CAD in 1993 after starting my first job in the US as a marketing manager pigments for plastics at Hoechst Celanese.
Although my career has involved many global and multi regional sales, marketing and technical roles, I have remained US based. My path has also always led me back to color. I am currently the director business development for Heubach Ltd.
I have worked for several great organizations, and had the privilege to work with and learn from some of the best colleagues and customers. The opportunity to learn and these relationships have been the most rewarding part of my career.
I am grateful for the opportunities I have had, and am excited to see the next generation making their way into our industry. I want to help CAD and our members through my experience, and share my passion for color.