Candidate
Matthew Billiter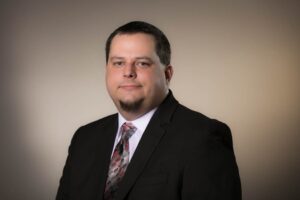 Education
B.S. Chemical Engineering, West Virginia University, 2000
Professional Experience
I have worked for LANXESS Inorganic Pigments for 23 years is various sales and technical service roles. I have been the sales manager to the North America plastics industry since 2016. My current role includes both the sales manager for the North American plastics business as well and managing the LANXESS Inorganic Pigments business in Mexico.
Why I Want To Serve
I have now completed 2 terms on the SPE CAD Board of Directors and now feel very familiar with the members and the duties of the board. Serving on the board has helped my development in the plastics industry with new knowledge and contacts. I have become more active with board activities and would be honored to serve a 3rd term over the next 3 years.
Candidate
Karen Carlson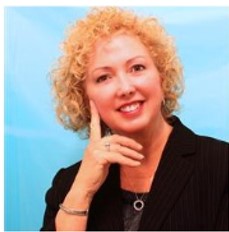 Education
BA, Biology
St Michael's College, Colchester, VT
MAT, Secondary Science (Biology, Chemistry Certifications)
Manhattanville College, Purchase, NY
Professional Experience
I have more than 30 years of experience in the Pigment & Color industry with EMD Electronics / EMD Performance Materials Corp. (a business of Merck KGaA, Darmstadt, Germany) as a Key Account Manager. During my tenure with EMD I have supported the Plastics, Coatings and Printing application areas for decorative and functional pigments.
Prior to joining EMD, I was an Adjunct Professor in the Biology Department at Westchester Community College, Valhalla, NY
Why I Want To Serve
I have enjoyed my past three years as a member of the CAD Board and appreciate the opportunity to collaborate with such dedicated members of the organization.
I would like to be re-elected so that I can continue to support the Board and those members of the SPE CAD in the future.
Candidate
Bennett Chin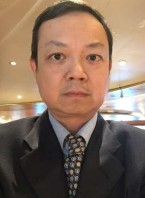 Education
Bachelor of
Science degree
in Chemical
Engineering and
minor Material
Science and
Engineering
California State
Polytechnic
University,
Pomona
Professional Experience
Current: Laboratory Manager,
Engineering Compound Coloration and
Special Effects Manager
Bennett has joined Techmer PM
since 1995. He has been worked in
various responsibilities in product
and color developments, technical
services, and quality assurance.
Why I Want To Serve
Bennett has served as proxy in 2007 for the Color and Appearance
Division (CAD) at the SPE Council Meeting at Irvine, California. This
has prompted for him to further contribute to the Division in the future.
Bennett is a long time member of the CAD and he has attended CAD
RETEC conferences for many years. He wants to get involvement
with the CAD Board and to contribute his knowledge and experience
to the plastics industry.
Candidate
Jeff Drusda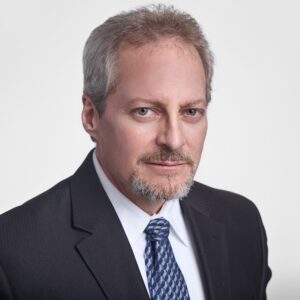 Education
BA Biochemistry
East Stroundsburg University
Professional Experience
Current:
Technical Service Principal Scientist
The Chemours Company
Prior:  Silberline Manufacturing (1998-2018); Technical Service Representative (since 2005)
Production Supervisor, Regency Thermographers/Taylor Corp. (1991-1998)
Why I Want To Serve
I have served on the SPE Color and Appearance Division BOD for several years. In addition to terms on each executive committee position, I participate on the Communications Committee as the Website Chair and serve as the ANTEC Technical Program Chair. I would like to continue participation on the CAD board of directors to and promote our efforts with organizing this section's contribution to the plastics industry.
Candidate
Steve Esker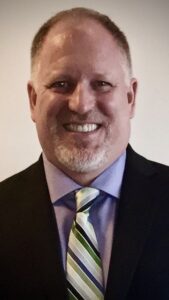 Education
Mount Vernon Nazarene University
Professional Experience
Paramount Colors
Sales Manager
Why I Want To Serve
The SPE CAD gives me an opportunity to stay current with the plastics and coloring industry and to help others learn what's available to them through RETEC and ANTEC conferences. I have been with the CAD BOD for almost 20 years now and would like to continue my support by doing my part for the members. I really enjoy working with the people on our team to make these conferences possible.
Candidate
Christine Gehres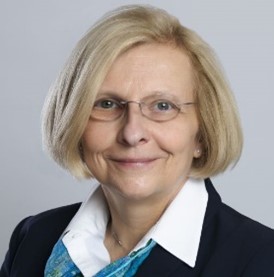 Education
BA (HONS) European Business Administration, Middlesex University, London, England
Dipl. Betriebswirt ESB, Reutlingen, Germany
Exec. MBA, URI
Professional Experience
More than 30 years' international experience in B2B Marketing of Specialty Chemicals, most of the time in Pigments, and most experience in Plastics. My focus has been on technical/product/business development, strategy and management. I have lived and worked in 5 countries / 3 continents.
I currently work with SpecialChem as Global Vice President advising multiple specialty chemical suppliers in how to grow their business.
"You cut me open and I bleed color!"
Why I Want To Serve
My first CAD RETEC was in 1993. I have been part of many changes in our industry and want to help CAD and our members to thrive in the years to come. I have a wonderful career and have had the pleasure to work with many
"Greats" of our industry. I have had outstanding teachers who have trained me over the years, so being actively involved in the CAD Board is a way for me to give back and to help through my experience.
Candidate
Cory T. Singleton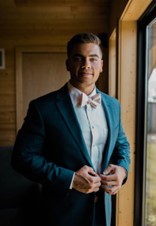 Education
University of Cincinnati
B.A, Communication
Professional Experience
Account Manager – Color & Additives, PolyOne (Avient)
Sales & Market Manager – Medical, Vertellus
Account Manager – Industrial, Vivify
Why I Want To Serve
As an experienced Color Sales Professional I have seen first hand the impact the next generation can have on our industry as it continues to evolve. I have had countless organizations, companies, and mentors invest in me through training, educational opportunities, and innovation.
Candidate
TJ Stubbs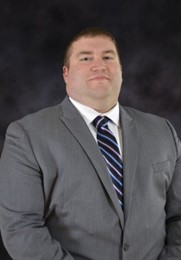 Education
BS Business Management
MBA Business Administration
Professional Experience
Procurement Manager- Color

01/23- current

Production Manager- KY Facility

May 2019- Dec 2022

Technical Services Engineer- Color

September 2017- May 2019

Berry Global- Various jobs with increased responsibility
Why I Want To Serve
I would like to be continue with a role on the Color and Appearance Division Board so I can help contribute to the growth of the plastics industry. I am motivated to learn and grow in my personal and my professional life.
Candidate
Tony Tanner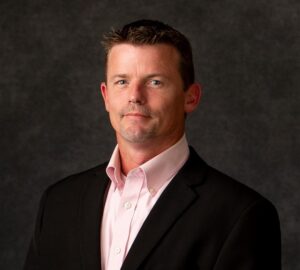 Education
MBA, Keller Graduate School
Professional Experience
Chroma Color Corp. – Regional Account Manager (2021-2022)
Milliken Chemical – Sr. Technical Account Manager (2015-2021)
Energizer Holdings – QA Specialist (2009-2015)
RTP Company – Color Development Supervisor (2006-2008)
Standridge Color Corp. – Lab Manager (2001-2006)
Why I Want To Serve
With more than 25 years in the industry I am in a position to give back. I have a passion for helping others and education within the industry and will use my role on the Board as a platform to do just that. I have been on the SPE CAD Board of Directors for 3 years now.